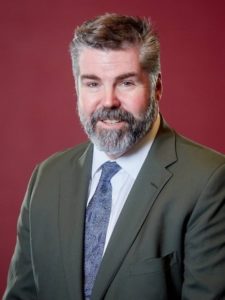 Chip is a partner at Remy Moose Manley, LLP. Mr. Wilkins' practice covers CEQA, NEPA, the California and federal Endangered Species Acts, in addition to other California and Federal environmental laws. Mr. Wilkins represents government agencies, developers, and petitioners in both State and Federal Courts. He also represents clients in administrative hearings, including hearings before the California Coastal Commission, the California Energy Commission, and Central Valley Regional Water Quality Control Board while navigating CEQ, NEPA, SMARA, the Williamson Act, the Coastal Act, the Tahoe Regional Planning Compact, and land use entitlement processes before local and regional agencies.
Mr. Wilkins is the Immediate Past Chair of the Board of Representatives for the California Lawyers Association. HE is former chair of The State Bar of California Environmental Law Section and the former chair for the Sacramento County Bar Association Environmental Law Section. He is a master of the bench in the Milton L. Schwartz/David F. Levi American Inn of Court.
Mr. Wilkins received his law degree from University of California, Davis School of Law in 1999 and his B.S. in Political Science from Santa Clara University.