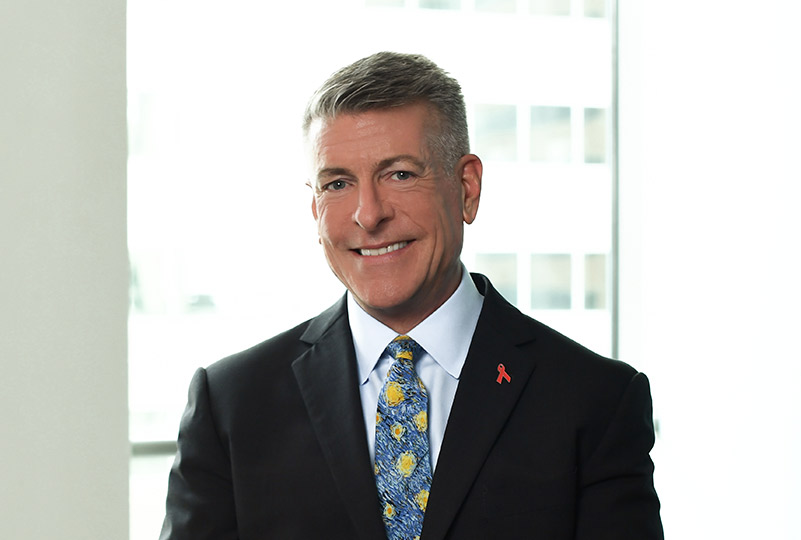 James (Jim) Holmes is an experienced trial attorney and litigator, representing major media and entertainment entities, as well as major insurance carriers insuring media and entertainment entities. He defends clients in a variety of intellectual property matters, including trademark, trade dress, trade secrets and copyright infringement, misrepresentation of likeness, unfair competition and breach of contract actions.
Jim regularly works with clients on the defense of claims brought against their marketing practices, including advertising (broadcast and print media), and internet marketing (websites and social media). He also advises clients on cyber liability issues, including the implications and coverage for data and privacy breaches.
Jim is very involved in the legal community and is a current member of the American Bar Association's Board of Governors. He has received numerous recognitions for his service, including the 2016 Benjamin Aranda Outstanding Public Service Award from the Los Angeles County Bar Association. Jim was also awarded the Access Award for pro bono service from the Los Angeles County Board of Supervisors, Los Angeles County Commission on Disabilities, and he received commendation for his work as a temporary judge for Los Angeles Superior Court. He received the 2010−2011 Public Service Honor Roll Award from the American Bar Association, Tort Trial & Insurance Practice Section (TIPS), and Law in Public Service Committee (LIPS).
Jim was selected to the California Super Lawyers list as well as Best Lawyers in America for Media Law. He is AV Preeminent® certified by the Martindale-Hubbell peer review rating system.
Jim is known for his legal victories and positive attitude. While he effectively fights for his clients, he makes it a point to always maintain a spirit of civility and humor. In addition to legal honors, Jim has received awards for his exceptional commitment to community and public service work. He uses his considerable talents and skills to benefit individuals from all walks of life through his pro bono activities. Jim is a long-time and fearless advocate for diversity and LGBT rights. He received the first ever Chambers Lifetime Achievement Award for LGBT and Equality, and has served in numerous prominent bar and civic leadership roles. Whether in the courtroom or in the community, Jim is a winning emissary for those he represents.