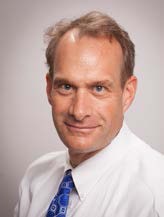 For the last seven years, Mr. Appelbaum has served on the Executive Committee of the Public Law Section of the State Bar, as well as during its transition to the CLA. From 2016-2017, Mr. Appelbaum served as the Chair to Public Law Section where he initiated cutting-edge educational conferences in conjunction with the UC Law Schools, as well as creating exciting new partnerships with California law schools bringing together high-ranking prosecutors, public defenders, city attorneys, and county counsels. From 2017-2018, he served as a Board Representative to the State Bar's Council of Bar Sections and subsequently served on the Board for the newly-formed CLA. He currently serves on the CLA Governmental Affairs Committee.
Mr. Appelbaum has been with the Attorney General's Office for over 25 years where he is currently assigned to Civil Rights. From 2005-2006, he also served as the Enforcement Division Chief for the Fair Political Practices Commission. In June 2005, he received the Award of Excellence from the California Foundation for Independent Living Centers for his advocacy benefitting individuals with disabilities. Mr. Appelbaum began his legal career in 1990 as an associate at the San Diego law firm of Jennings, Engstrand & Henrikson, which specialized in public entity representation. In 1993, he joined the California Attorney General's Office and in 1999, was appointed as a Supervising Deputy Attorney General.
Mr. Appelbaum received his B.A. from the University of Colorado in 1986 and his J.D. from the George Washington University School of Law in 1990, with honors.