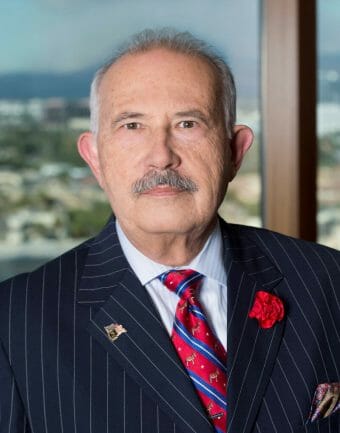 William Marticorena specializes in local government law, civil rights, litigation, telecommunications, First Amendment issues, privacy, internet and telecommunications security, public finance, valuation, state and local taxation, crisis management and municipal workouts.
Bill provides legal, communications, financial, legislative, and crisis management services to local government in relation to a wide variety of high profile and problematic situations such as public safety dysfunction and reorganization, civil rights violations, financial stress and improprieties, public agency restructuring, and claims of mismanagement.
Bill held the rank of Assistant Professor, Western State University College of Law in Fullerton, CA from 1978-1985 offering courses in Media Law, Civil Procedure, Corporations, Legal Writing, and Trusts. He also served as a Lecturer at UC Irvine School of Law teaching Local Government Law and Communications Law. He was a Captain in the United States Air Force.