Excellence
& Fairness.
Helping educate students about the
great opportunities in law.
OUR
MISSION.
The California Lawyers Foundation shares a common mission with the California Lawyers Association of promoting excellence, diversity, and inclusion in the legal profession and fairness in the administration of justice and the rule of law. We believe in a profession that mirrors our population, in access to justice for all and in a society that understands the equalizing role of the rule of law and judicial branch.

But first,
how we started.
Formed in 2019, the California Lawyers Foundation CLF is the charitable arm and partner of the California Lawyers Association, California's voluntary statewide bar association. CLF conducts charitable programs, projects, and activities (including continuing legal education (CLE) and other educational programs to support and educate lawyers and others in the legal profession) that further the Foundation's mission.
While new to the scene, the CLF is a statewide foundation actively developing and supporting projects that improve access to justice for people in need and make the legal system fairer and more efficient for everyone; increase diversity in the profession and help educate Californians about the 3rd branch, the role of lawyers and the rule of law.
The Foundation is a tax-exempt organization under Internal Revenue Code ("IRC") Section 501(c)(3).
PARTNERING


WITH THE FOUNDATION.

The Foundation is proud to support and encourage programs, services and activities that further our mission to promote excellence, diversity, and inclusion in the legal profession, fairness in the administration of justice and the rule of law, access to justice, and greater civic engagement and understanding.
Leadership.
The CLF is governed by a Board of Directors of committed trailblazers in the legal community. Meet our Board and Professional Team: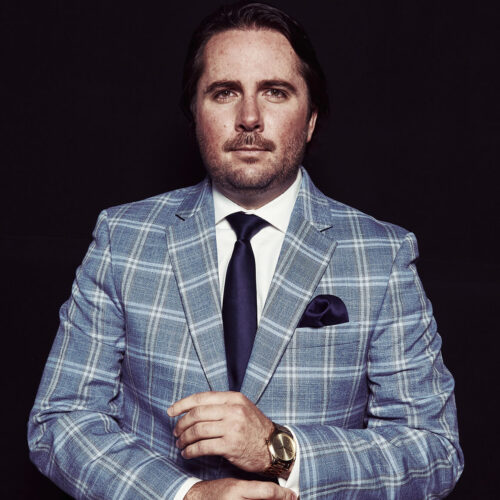 Jeremy M Evans
President
Jeremy M Evans
Jeremy M. Evans is an award – winning attorney and industry leader based in Los Angeles and Newport Beach, California. Mr. Evans is an expert in best practices and negotiations in entertainment, media and sports. He represents entertainment, media, and sports clients in contractual and intellectual property negotiations with a focus on dealmaking. His clients range from Fortune 500 corporations to entrepreneurs, advertising and production companies, studios, agencies, talent, and more.
Mr. Evans is the CEO, Founder, and Managing Attorney of California Sports Lawyer®. He hosts the California Sports Lawyer ® Pod cast with Jeremy Evans on the Bleav Network, which focuses on the latest topics and most interesting legal angles in entertainment, media, and sports law.
Within the community, Mr. Evans previously served as President of the California Lawyers Association (CLA), one of the largest voluntary bar associations in the world. He currently serves as President of the California Lawyers Foundation, the non – profit arm of the CLA, and as Chair of CLA's Task Force on Artificial Intelligence. He is also a member of the Board of Advisors for the Rose Bowl Legacy Foundation , a centennial campaign for the Rose Bowl Stadium. He serves as an advisor to entrepreneurs in entertainment, media, and sports for the U.S. Small Business Administration (SBA), and is a member of the faculty of law at the California State University, Long Beach (CSULB) Graduate Program in Sport Management.
Mr. Evans received his Bachelor of Arts (B.A.) in Political Science from the University of California, Los Angeles (UCLA) and his Juris Doctor (J.D.) from Thomas Jefferson School of Law in San Diego, California. Additionally, Mr. Evans holds a Master of Laws (LL.M) in Entertainment, Media, and Sports Law from Pepperdine University's Rick J. Caruso School of Law, and a Master of Business Administration (M.B.A.) in Entertainment, Media and Sports Management from Pepperdine University's George L. Graziadio School of Business and Management.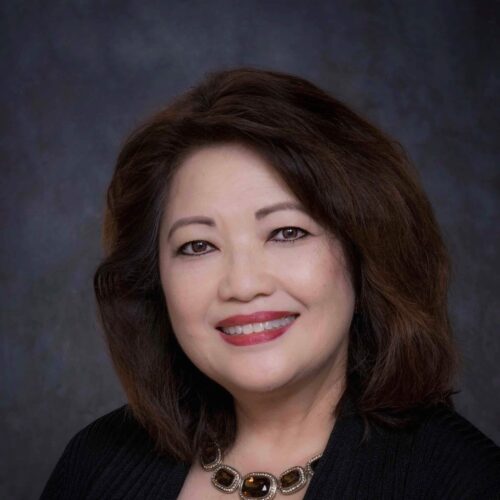 Jerri Malana
Vice President
Jerri Malana
Jerrilyn Malana is a Chief Deputy District Attorney with the San Diego County District Attorney's Office, where she serves as chief of human resources and special counsel. With over 1,000 employees, the DA's Office is the largest legal employer in the region. Prior to joining the DA's Office in 2016, Jerri spent more than 16 years as an Employment Law attorney and Shareholder with the global employment law firm of Littler Mendelson. At Littler, she represented Fortune 500 clients and local businesses in employment – related litigation. Jerri is a dynamic public speaker, and an effective and engaging trainer on employment law topics. She regularly speaks on equity, diversity and inclusion matters including strategies to address bias in the workplace. Jerri is passionate about community service and civics education , and helping the next generation to succeed.
Jerri is the immediate past Chair of the Civic Engagement & Outreach (CEO) Committee for the California Lawyers Association. She also serve s on the statewide Power of Democracy steering committee, which implements the Chief Justice of California's civic education initiatives. Jerri is an active member of the California Civic Learning Partnership for San Diego County, which seeks to improve civic education in grades K to 12. In addition, she serves on the California Supreme Court's State Bar Trustees Nominating Committee.
Jerri was the first Asian Pacific American attorney to serve as President of the San Diego County Bar Association, which is the region's oldest and largest legal organization. She is a past President of Pan Asian Lawyers of San Diego. She is also a past President of the University of California San Diego (UCSD) Alumni Association, and past Chair of Chancellor's Associates. Jerri presently serves as a Trustee on the UCSD Foundation Board.
Jerri served on the State Bar of California's Council on Access & Fairness. She is a former Co – Chair of the American Bar Association (ABA) Employment & Labor Relations Law Committee for the Section of Litigation. Jerri also served on the Executive Committee of the Bench – Bar Coalition (BBC) in California. She was a founding Advisory Board member for the Academy of Law at Crawford High School in San Diego.
Jerri was inducted into the San Diego County Women's Hall of Fame as a " Trailblazer ". She has been recognized by many other organizations for her work in the community including being named a " Trailblazer " by the National Asian Pacific American Bar Association (NAPABA).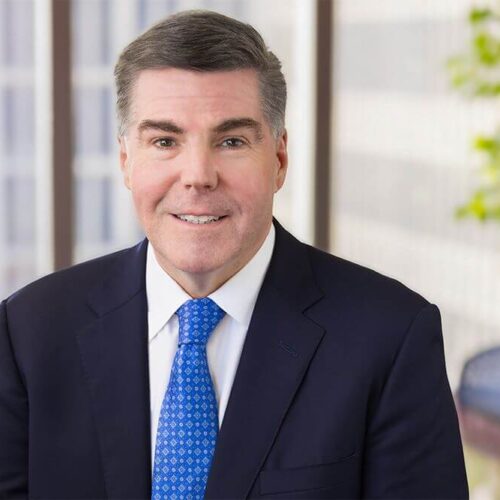 Chip Wilkins
Treasurer
Chip Wilkins
Chip Wilkins is a partner at Remy Moose Manley, LLP. Mr. Wilkins' practice covers CEQA, NEPA, the California and federal Endangered Species Acts, in addition to other California and Federal environmental laws. Mr. Wilkins represents government agencies, developers, an d petitioners in both State and Federal Courts. He also represents clients in administrative hearings, including hearings before the California Coastal Commission, the California Energy Commission, and Central Valley Regional Water Quality Control Board wh ile navigating CEQ, NEPA, SMARA, the Williamson Act, the Coastal Act, the Tahoe Regional Planning Compact, and land use entitlement processes before local and regional agencies.
Mr. Wilkins is a Past Chair of the Board of Representatives for the California Lawyers Association. He is former Chair of The State Bar of California Environmental Law Section and the former chair for the Sacramento County Bar Association Environmental Law Section. He is a master of the bench in the Milton L. Schwartz/David F. Levi American Inn of Court.
Mr. Wilkins received his law degree from University of California, Davis School of Law in 1999 and his B.S. in Political Science from Santa Clara University.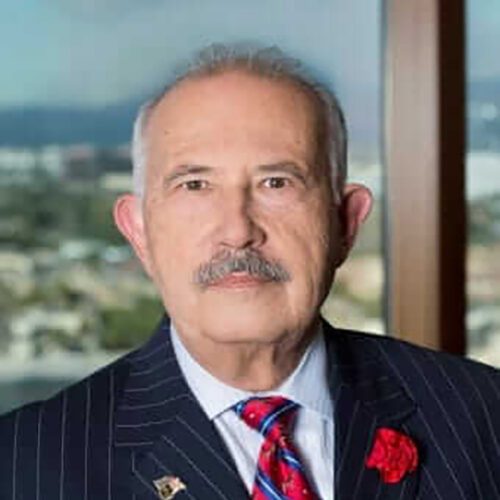 Bill Marticorena
Secretary
Bill Marticorena
William Marticorena specializes in local government law, civil rights, litigation, telecommunications, First Amendment issues, privacy, internet and telecommunications security, public finance, valuation, state and local taxation, crisis management and municipal workouts.
Bill provides legal, communications, financial, legislative, and crisis management services to local government in relation to a wide variety of high profile and problematic situations such as public safety dysfunction and reorganization, civil rights violations, financial stress and improprieties, public agency restructuring, and claims of mismanagement.
Bill held the rank of Assistant Professor, Western State University College of Law in Fullerton, CA from 1978-1985 offering courses in Media Law, Civil Procedure, Corporations, Legal Writing, and Trusts. He also served as a Lecturer at UC Irvine School of Law teaching Local Government Law and Communications Law. He was a Captain in the United States Air Force.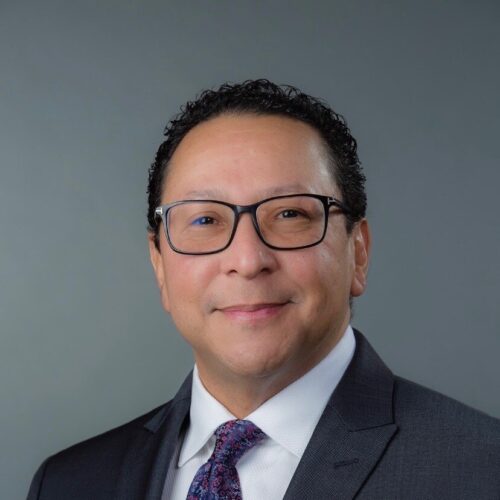 Diego Arp
Director
Diego Arp
Diego Arp is Senior Counsel at Wells Fargo Bank, N.A . His legal practice includes banking, compliance, corporate, regulatory , and tax work for domestic and international commercial transactions . Diego was born and raised in the San Joaquin Central Valley to parents of Mexican American and Creole descent. He was the first person in his family to complete college and was a single parent while at University. He attended San Joaquin Delta College in Stockton, California and then transferred to the University of California at Santa Barbara (UCSB). While at UCSB, Diego earned a bachelor's degree with dual major s in History and Law & Society. He went on to earn his Juris Doctorate degree at the University of California Los Angeles School of Law (UCLA School of Law). A t UCLA School of Law, Diego served as a member of several diverse law student organizations in leadership positions , clerked at the Los Angeles City Attorney' s O ffice and at Crystal Stairs, In c . a non – profit organization . Since graduating, he has served as President of the UCLA School of Law Alumni Association, actively supports the UCLA School of Law, Law Fellows Program , and the Mexican American Bar Foundation . Diego currently serves as the V ice President of the Mexican American Bar Association of Southern California , is a member of the Association of Corporate Counsel, and the Hispanic National Bar Association . Diego is a past member of the Wells Fargo Law Department D iversity and Inclusion Council (LDDIC) both nationally and locally. He volunteers regularly with the Alliance for Children's Rights and has provided pro bono legal services to immigrant families held in detention centers in Dilley, Texas as a participant of the Dilley Pro Bono Project. He recently joined the Board of the California Lawyer's Foundation and is looking forward to supporting it s efforts to create pathways to a successful legal career.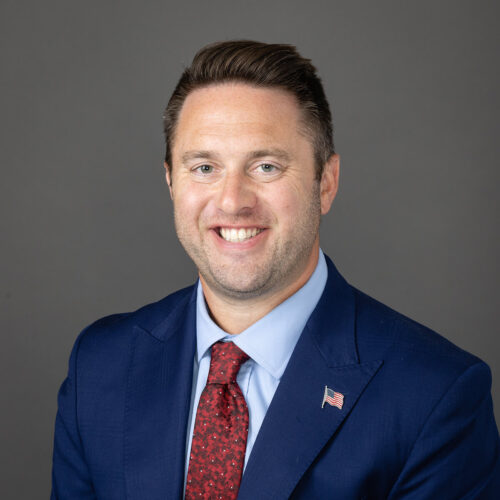 Dedan Brozino
Director
Dedan Brozino
Dedan Brozino is currently the President of the Rose Bowl Legacy Foundation and the Chief Development Officer at the Rose Bow l Stadium . He brings 20 + years of sport and entertainment management experience within the Southern California region and East Coast, along with a heavy background in fundraising / non – profit leadership, resource acquisition, government relations, sales, community relations and marketing. At the Rose Bowl Stadium, Dedan is primarily responsible for developing and executing a strategic long – range fundraising plan for the stadium's Legacy Foundation and the capital enhancement projects of America's Stadium to continue its evolution towards the 2028 Olympic Games an d the annual College Football Playoff. His leadership of the advancement program is inclusive of traditional philanthropy, grants, government funding on the state and federal levels, corporate partnerships, programs, special events, and government relations within the context of the Foundation's mission and values. He is the Foundation's first – ever President.
Brozino has solicited and secured more than $ 52 M in new philanthropic gifts and pledges during his time in Pasadena including securing the two largest gifts in organization history totaling $10 million each. The Rose Bowl Stadium recently announced the completion and surpassing of its $40 million centennial fundraising campaign that launched in 2017, led by Brozino and his staff. Overall through leading the Foundation's government affairs efforts, Brozino has secured a total of $13.875 million in Federal grants since 2021 for various focuses while leading the organization's Federal and State government relations. He was a key leader in the passing of Senate Bill 96, the Historic Venue Restoration and Resiliency Act, being signed into law in 2023 which equates to over $1 million in annual support from the State of California through the venue's historic status.
The Foundation's growth has been supported by a growing national donor base of 4,500+; an increase from 23 total hyper – local donors in 2015. Legacy's growth has also benefitted from the management and leadership of a volunteer Board of Directors and Advisory Board. Additionally, Brozino planned and launched the first major educational platform and programs in Rose Bowl Stadium history, the Rose Bowl Institute, complete with securing an engaged national, celebrity – driven Advisory Board. Prior to coming to America's Stadium, Dedan spent more than a decade in intercollegiate athletics.
Prior to departing Long Beach, he was the Senior Associate Athletics Director for External Relations at Long Beach State Athletics, having managed record volumes of revenue production each year as the deputy in the department. As a member of the Athletic Department's Senior Administrative Staff, Brozino managed the growth of all revenue – based activity as well as the direct oversight of the revenue and budget components for the Marketing (19 NCAA Division I sports programs), Sponsorships (Learfield Sports Properties), Ticketing, and Media Relations departments, and operations/communications for the Beach Athletic Club and Development office. His involvement in fundraising included short – and long – term major gift solicitation, stewardship and planning for millions of dollars in capital projects, as well as gifts to support the Club's robust annual fund.
In addition to his fundraising and revenue directives, he also continued to develop and maintain the external communications strategy to elevate visibility and exposure for the Beach brand, which has become nationally – recognized due to program success, new found radio exposure on the FM dial, regional/national TV coverage, the #1 nationally – ranked court design, and the nation's largest on – campus videoboard. The brand received a visual refreshment in 2014 amidst national attention, which was led internally by Brozino's research and implementation. The refresh vaulted the University's historic ballpark, Blair Field, into the top – 25 nationally in fan experience and further solidified the Walter Pyramid as one of the most fan – friendly venues in Southern California.
Aside from his full – time duties, Dedan sits on the Board of Directors for the California Lawyers Foundation, the Orange County Youth Sports Foundation (OCYSF), and the First Tee of Greater Pasadena. He has also volunteered with several organizations and events during his care er, including acting as the Big West Conference representative for NACMA from 2013 – present and 2010 – 12, the 2007 NCAA Women's Water Polo National Championship, and the 2003 NCAA Division I Women's Basketball Tournament. He is also an adjunct professor and member of the Board of Advisors for the LBSU Graduate Program in Sport Management, as well as an adjunct professor for the University of San Francisco's Graduate Program in Sport Management. He received his Master's in Sport Management from LBSU in 2008.
While in college, and shortly thereafter, he did work as a sabermetrics consultant for the statistics firm, Baseball Info Solutions, specializing in packaging of data for Major League Baseball teams and their scouting departments.
Brozino is a graduate with honors of DeSales University in Center Valley, PA where he earned a bachelor's degree in Sport Administration and a minor in Print Journalism. He got his start in the sports industry at DSU as a Media Relations/Communications Assistant. While on campus in Center Valley, he was also a pitcher on the Bulldogs baseball team, which made the school's only College World Series appearance in 2003, and was inducted into the school's athletic Hall of Fame in 2013.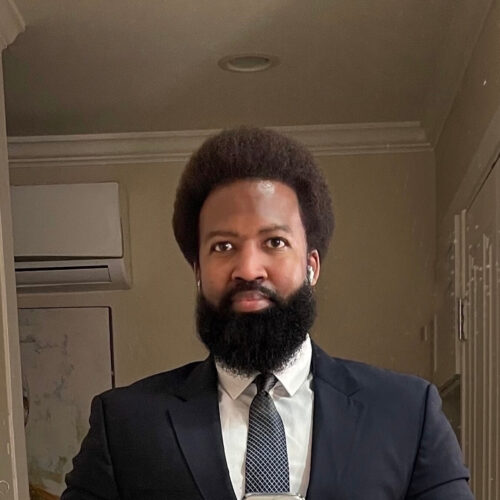 Terrance Evans
Director, Ex-Officio
Terrance Evans
Terrance J. Evans is a Partner in the San Francisco and Los Angeles offices of Duane Morris LLP, where he is the Co – Leader of the firm's Banking and Financial Services Practice. Mr. Evans is also the Co – Founder and Co – Chair of the California Lawyers Association (CLA) Racial Justice Committee; Past Chair of the CLA Litigation Section; Co – Chair of the American Bar Association ICLC Diversity & Inclusion Committee, Member o f the Bar Association of San Francisco Judicial & Finance Committees; Past President of the Charles Houston Bar Association; Director of Region IX of the National Bar Association. He represents clients in federal and state trial and appellate courts across the United States including the United States Supreme Court. Mr. Evans also regularly counsels clients regarding racial justice and diversity and inclusion issues. He has led over 175 diversity trainings for judges, lawyers, law students, and members of the community around the USA.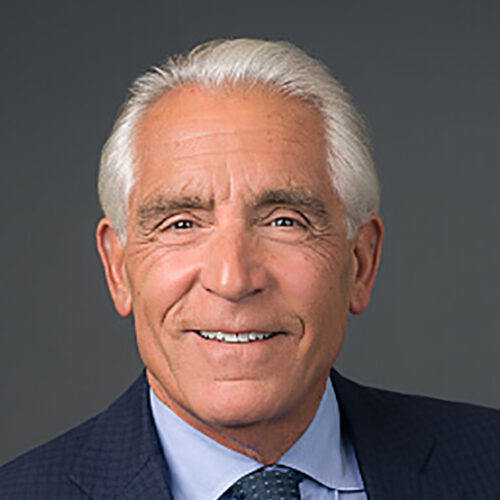 Stephen Ferruolo
Director
Stephen Ferruolo
Stephen C. Ferruolo served as dean for USD School of Law from 2011 – 2020. From 1979 to 1987, he taught history as an assistant professor at Stanford University. Ferruolo's publications include The Origins of the University: The Schools of Paris and Their Critics (Stanford University Press, 1985).
Ferruolo clerked for the Honorable Bruce M. Selya of the U.S. Court of Appeals for the First Circuit. From 2007 to 2011, he served as the founding partner and chair of the San Diego office of Goodwin Procter LLP. Prior to 2007, Ferruolo was a partner and co – chair of the Corporate/VLG Practice Group at Heller Ehrman LLP in its Palo Alto and San Diego offices. From 2003 to 2011, he served as vice president and general counsel of BIOCOM, t he world's largest regional life sciences association, and then as its vice – chairman from 2011 to 2014.
Ferruolo specializes in the areas of business, corporate and biotech law. He advises USD's National Transactional LawMeet® team and co – teaches in – house corporate counseling and the spring semester of the experiential advocacy practicum.
Ferruolo graduated magna cum laude with high honors from Wesleyan University and was a Rhodes Scholar at Oxford University. He earned his PhD in History at Princeton University and his JD at Stanford University, where he graduated with honors. He is a member of the Order of the Coif. In 2006, BIOCOM awarded him with the William W. Otterson Service Award, presented for outstanding support of the life sciences industry in San Diego. In 2011, the Daily Journal listed him as one of the "Top 25 Biotech Lawyers in California." He was also selected for inclusion in the Corporate Law, Leveraged Buyouts and Private Equity Law, and Venture Capital Law categories of The Best Lawyers in San Diego. Ferruolo is listed in Chambers USA: America's Leading Lawyers for Business in the Life Sciences category and in the biotechnology law category of The Best Lawyers in America. In October 2014, the Law Library Justice Foundation honored Ferruolo with the 2014 Bernard E. Witkin Award for Excellence in Teaching of the Law. He was a recipient of the Convivio Communitas Award for Leadership in May 2017.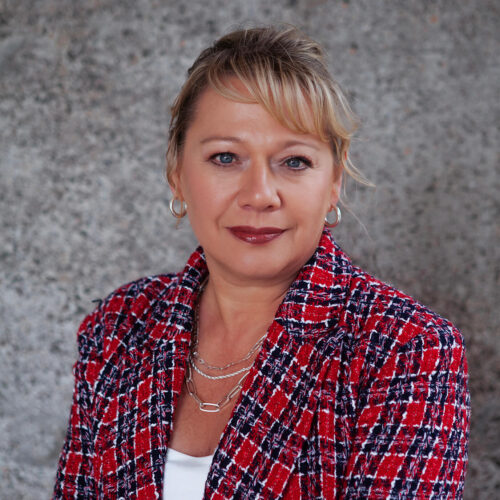 Sabrina Green
Director, Ex-Officio
Sabrina Green
Sabrina L Green is a managing partner at Stratton & Green, ALC in San Diego which specializes in labor and employment and complex business/construction litigation. Sabrina is immediate Past Chair of the California Lawyers Association where she has served on the Board of Representatives for the past five years. Sabrina has also served as two – time Past Chair for Solo Small Firm Section of CLA, serving previously as treasurer and secretary . Sabrina is the founder of CLA Lawyers Outreach and Rural Attorney Outreach Committees and has chaired a multitude of CLA committees including Solo Small Firm Summit, Programs Committee, SSF Education, Outreach and Awards . Sabrina is a member of the Board of Directors of the Hong Kong Business Association of Southern California , NCL Meals on Wheels Coordinator and recently termed off serving locally as a Director at Large for the Labor and Employment section of the San Diego County Bar Association.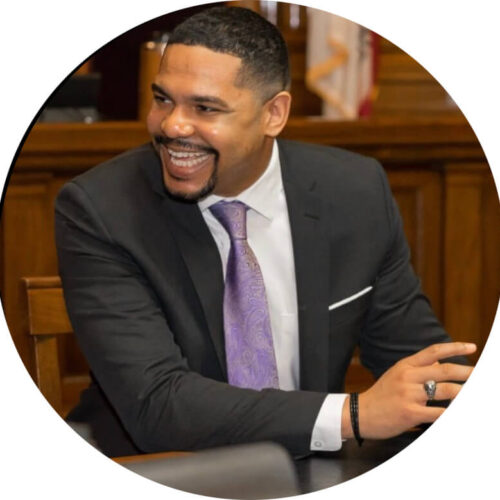 Ryan Harrison
Director
Ryan Harrison
Ryan Harrison, Sr. is an employment attorney with Fisher Phillips LLP in the Sacramento office. He attended law school at UC Law San Francisco and has over a decade of employment law experience. He demonstrates his commitment to advancing the legal profession through his role as a leader in multiple bar associations, state – wide commissions, and boards. He is the grandson of an original Tuskegee Airman.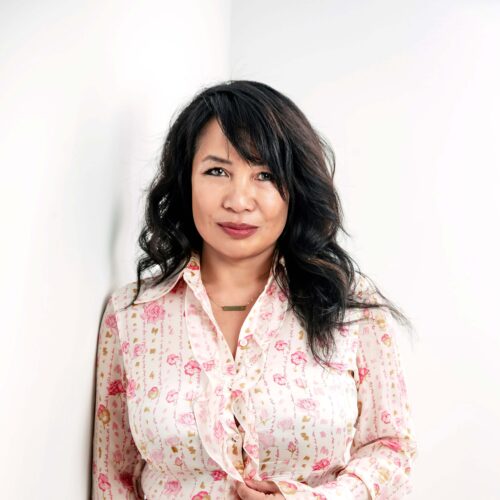 Toni Jamarilla
Director
Toni Jamarilla
Toni Jaramilla is an employment and civil rights attorney. Since 1994, she has successfully litigated hundreds of cases of discrimination, racial and sexual harassment, wrongful termination, disability accommodations, leave law violations, retaliation/whistleblower, and wage and hour claims resulting in multi – millions of dollars in settlements, verdicts, and arbitration awards. She represents clients from minimum wage earners to high level executives in all industries. She has extensive experience in both state and federal courts and has successfully argued before the California Court of Appeal.
Several of her civil rights cases (police brutality and wrongful death) and activism have been featured in news media, including her meetings with LA Chief of Police, Michel Moore and LA County Sherriff, Alex Villanueva on the issues of police abuse towards protestors during the civil unrest following George Floyd's murder.
She is a frequent speaker at seminars and on radio shows and has been a guest lecturer at law schools. She lead s several legal bar organizations as the first Pilipina woman to fill such leadership roles while advocating for improved cultural and gender diversity in the legal profession. She lobbies and testifies at the California State Capitol and helps draft stronger legislation to protect California workers, particularly on the issues of sexual harassment and gender equality, several of which have been signed into law by Governors Brown and Newsom (SB 1300 and AB 9).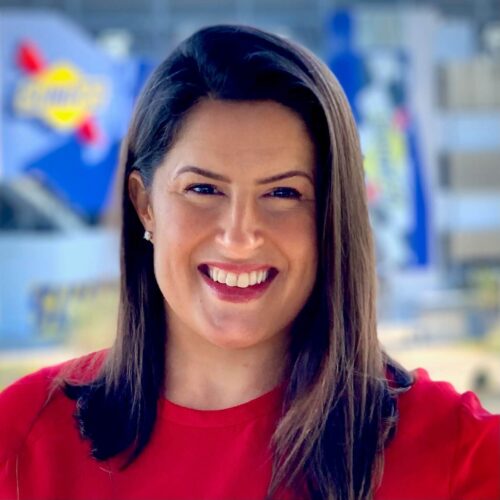 Tracey Lesetar-Smith
Director
Tracey Lesetar-Smith
Tracey Lesetar – Smith is a longtime senior sports, entertainment, and government affairs executive with over 20 years of experience . She is former General Counsel and Senior Vice President of NASCAR, having overseen the long – established league through its historic $4 billion merger , culminating in the addition of 12 massive racetracks and superspeedways to the league portfolio that already included 8 racing series on 3 continents . Ms. Lesetar – Smith oversaw all legal strategy and operations for the merged company and over 50 corporate subsidiaries through out the COVID – 19 pandemic and was part of the core senior leadership team driving groundbreaking gains in diversity , equity, and inclusion . During her years at NASCAR, she also helmed the Government Affairs team , which was responsible for shepherding NASCAR's crucial relationships with public officials at the local, state, and federal levels in all areas where NASCAR holds races and was a critical part of returning NASCAR to racing during the global pandemic. Ms. Lesetar – Smith also restructured and served as Chairwoman of NASCAR's longstanding corporate PAC.
Prior to NASCAR, Ms. Lesetar – Smith was General Counsel and Vice President of Business and Legal Affairs for Bellator MMA, a Viacom CBS property , where s he served as the primary business and legal affairs executive for all combat sports programming and events. Lesetar – Smith was the first and only woman to ever serve as General Counsel for a Mixed Martial Arts promoter in the history of the sport and oversaw the league through its critical growth phase and global expansion into nine countries . She also played a key role in bringing high – profile professional mixed martial arts events back to the State of Hawaii.
In addition, Ms. Lesetar – Smith serves on the Board of Directors of United Planet, a leading global nonprofit dedicated to creating global volunteerism programs in over 40 countries , as well as the California Lawyers Foundation . She also serves on the Advisory Board for the Sport and Event Management Program at Chaminade University of Honolulu and serves as a frequent guest lecturer at University of Pennsylvania's Wharton School a s well as the University of Hawai ' i Law School.
Mrs. Lesetar – Smith received her BA degree in political science, with honors, from Duke University, and her JD degree from The George Washington University Law School . She currently lives with her husband and 2 children in Kaneohe, Hawaii.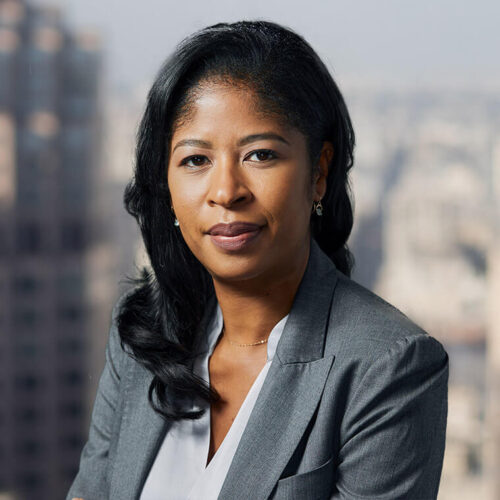 Peggy Otum
Director
Peggy Otum
Peggy Otum is chair of WilmerHale ' s Energy, Environment and Natural Resources Group. Ms. Otum represents large corporations, public companies, and universities in federal and state environmental enforcement matters and litigation.
With over 20 years of experience in environmental enforcement defense, Ms. Otum has played a leading role in a number of high – profile environmental crises and disputes. She routinely assists clients in conducting internal investigations and responding to multi – faceted governmental investigations brought by a range of federal and state environmental, health, and safety regulators, including the US Environmental Protection Agency, the US Department of Justice, the US Occupational Safety and Health Administration (OSHA), the Chemical Safety and Hazard Investigation Board (CSB), California ' s Division of Occupational Safety and Health (better known as Cal/OSHA) and the California Department of Toxic Substances Control.
Ms. Otum has extensive experience advising clients on significant environmental permitting matters and corporate transactions involving complex environmental issues. Her wide – ranging practice has earned her recognition as a trailblazer in the environmental field by the National Law Journal, and she has been consistently ranked by Chambers USA, Legal500, and other prominent publications. Clients describe her in the Chambers guides as a "fantastic lawyer" who "really stands out in emergency response and risk management," and she has been praised for her "robust command of the law, as well as the political dimensions of negotiations."
As a leader in the firm's ESG cross – functional working group, Ms. Otum also actively advises clients on evolving legal and business considerations related to ESG risks and opportunities, including with respect to responding to shareholder proposals related to climate change, environmental justice, and racial equity.
Ms. Otum is a fellow of the American College of Environmental Lawyers and serves on the Board of Directors of the Environmental Law Institute. She also serves on the Board of Directors of the Bar Association of San Francisco and is a member of the Sustainability Accounting Standards Board (SASB) Advisory Council.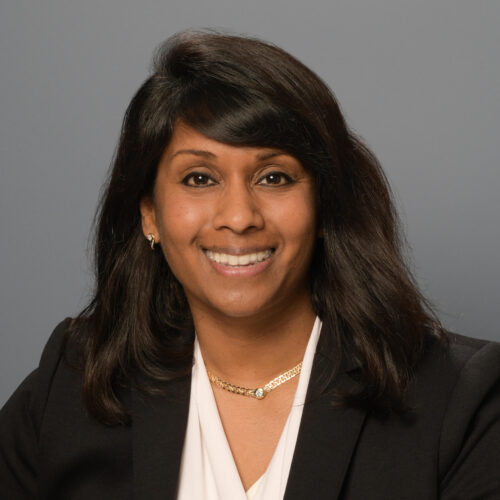 Sheila Johnston
Interim CEO
Sheila Johnston
Sheila Johnston has worked for over two decades in government relations, non-profit association management. Consistent throughout each of her roles in various legislative, executive, non-profit organizations, is her relentless drive for success. She excels in board relations, revenue generation, launching programs from the ground up, brand development and strategy, customer service, utilizing data to drive recommendations, and finding solutions that align with the mission of the organizations she works with. Using kindness as her ethos, her positive communication style is reflective in the leadership she practices and inspires among the stakeholders she works with.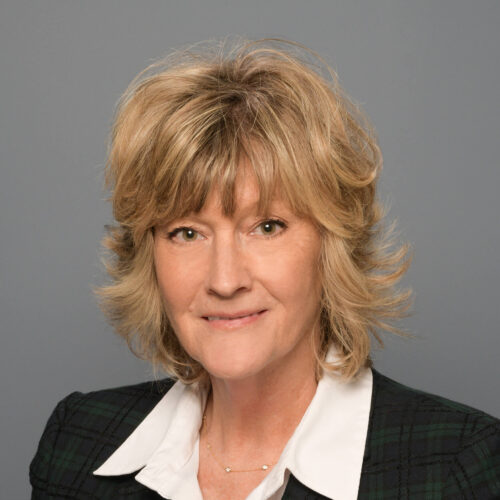 Linda Geery
CFO
Linda Geery
As a shareholder at Gilbert CPAs, Linda is the shareholder-in-charge of the firms accounting services and tax departments. She brings with her 20 years experience working in public accounting, with a strong background in NPO matters. She enjoys the challenges and opportunities that come with working with a variety of clients and enthusiastically brings those experiences to her daily work. On a sunny day, you will typically find her working in her yard or on the American River bike trail.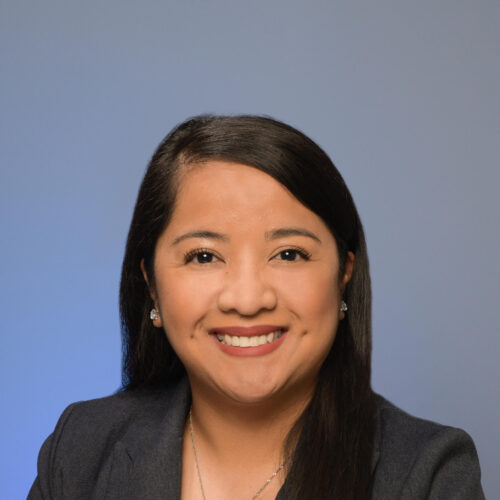 Jennifer Navarro
Chief of Staff
Jennifer Navarro
Jennifer directly supports the Executive Director. Prior to CLA, she was a seasoned public servant with the City of San Jose working for a variety of elected officials in various capacities such as Executive Assistant/Communications Specialist, Deputy Chief of Staff, Policy Analyst and Intern. Jennifer worked on a range of policy issues directly impacting the community such as public safety, education, transportation, economic development and land use. Now as an Executive Coordinator, Jennifer brings her writing, organizational, and people skills to the table by maximizing the Executive Director's daily schedule and serving as a staff liaison to the Officers and Board of Representatives. Outside of work, Jennifer is a proud pee wee soccer mom and enjoys spending time with her family, especially watching/re-watching Disney movies with her three girls.
Civics Engagement and Outreach
Educating Californians about the Judicial branch,
the role of lawyers, and the rule of law.