Make A Real
Difference.
Help us make the justice system
more accessible and diversified
IMPROVE ACCESS TO
JUSTICE.
You can make a real difference. Help us make the justice system more accessible, diversify the legal profession to better mirror our population, and educate the next generation about the rule of law with a contribution to the California Lawyers Foundation by making a gift now.
All contributions to the California Lawyers Foundation are tax deductible to the extent permitted by law.
OTHER WAYS TO SUPPORT

OUR MISSION & WORK.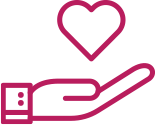 Designated
Gifts:
The California Lawyers Foundation (CLF) would be honored to accept a designated gift in support of our mission. Our Gift Acceptance Policy addresses the process.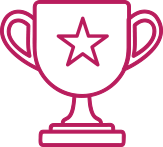 Cy Pres
Awards:
Cy Pres Awards are residual funds in class action cases (and occasionally in other types of proceedings like bankruptcy and probate matters) that, for any number of reasons, are unclaimed or cannot be distributed to the class members or beneficiaries who were the intended recipients. California Code of Civil Procedure Section 384 governs Cy Pres Awards in California and provides that Foundations such as CLF are eligible to be named.

Facebook
Campaigns:
Facebook "birthday" campaign fundraisers are a great way to raise money for the Foundation. New to this way of raising money? Here is a link for more information. The California Lawyers Foundation is already set up on Facebook to transmit the results of your fundraiser directly to the CLF.

Corporate
Donations:
Join law firms and companies from around California who are committed to access to justice, diversity on the profession and educating the next generation. Whether a small or large firm or company, there are a number of opportunities to get involved. Help us fulfill our shared vision by naming the Foundation in your firm or corporation's end of year giving campaigns. Or designate the CLF as a recipient of your firm or corporation Foundation.
Monthly Donations: Choose to give on a recurring basis, which will appear on your credit card statement.

Paycheck Deduction, Employer Matching Options and
United Way Workplace Campaigns:
Does your firm offer paycheck deductions and employer matching programs or to participate in your company or firm's United Way campaign? Simply designate California Lawyers Foundation as the recipient.

Amazon SMILE
designation:
Are you a frequent Amazon user? Simply shop at smile.amazon.com, select the California Lawyers Foundation, and Amazon will donate a portion of your purchases, at no cost to you. To select CLF as your charity, click here.

TO LEARN
MORE:
To learn more about how you can support the CLF in any way, please contact us at 916-516-1701 or info@calawyersfoundation.org
CONTACT

US
To partner with the Foundation in any way, please contact our professional team:
California Lawyers Foundation
400 Capitol Mall, Suite 650
Sacramento, CA 95814
Civics Engagement and Outreach
Educating Californians about the Judicial branch,
the role of lawyers, and the rule of law.